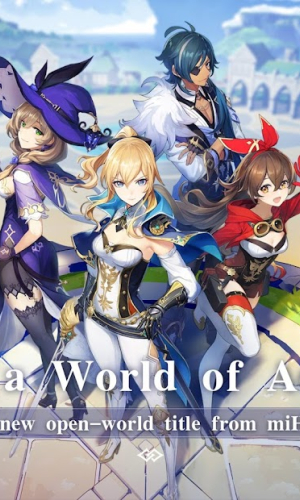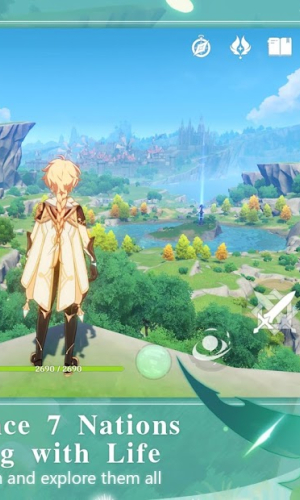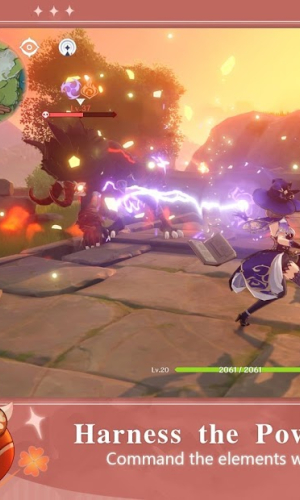 Do you like action RPGs, open-world exploration, fantasy, magic spells, anime style, and a cross-platform co-op? Well, you can get all these features rolled into one in Genshin Impact, the latest title by the Chinese miHo Yo studio. You can enter the fantasy world of Teyvat along with tens of millions of other players if you have a PC, PS4, PS5, Nintendo Switch, or an iOS/Android smartphone/tablet. it's free-to-play, buy the way!
Graphics – 4.5/5
Similar to the majority of today's indy projects, Genshin Impact is powered by Unity technology. As a result, the game runs smoothly on all the supported devices, while the quality of visuals is on a very high level. Such a good result is also due to the actual simplicity of textures. They are painted in anime style (like TLZ: Breath of The Wild), which is quite easy to handle for any GPU. At the same time, the enormous free-roaming world works without any bugs and FPS dropouts in both single-player and multiplayer modes.
Controls – 5/5
Regardless of the device, you choose to play on, Genshin Impact is controlled smoothly in both combat and exploration modes. The game supports controller input on all the platforms, including mobile so that you can stay highly competitive even on the go. All the battles occur in real-time, so there's no irritation for you if you don't like old-styled turn-based RPG battles.
Lasting Appeal – 5/5
Genshin Impact features a vast world that you can explore in any direction either by land or by air. Teyvat is full of various creatures, NPCs, and story characters. If you decide to explore the world through missions first, the characters will drive you through the exciting plot and show you the world bit by bit. At this point, the game is very similar to GTA and The Legend of Zelda: Breath of The Wild. Actually, the developers don't hide that they were inspired by these two.
Difficulty – 5/5
Like any true RPG, Genshin Impact doesn't keep you away from tough enemies even when you're on the lowest levels. This means that you have to avoid some places until you reach the needed level and obtain better gear. Fortunately, making progress in this game is incredibly exciting.
Verdict
We definitely recommend Genshin Impact to all the fans of the genre who need a breath of fresh air. The developers did their best to make the Teyvat universe as atmospheric and exciting as possible. There's no excessive farming, no overly repetitive tasks, and plenty of unique stuff to encounter. The cross-platform compatibility makes it a perfect title to play with your friends.
All trademarks belong to their respective owners.
Do you like this review? Tell us your feedback about the app