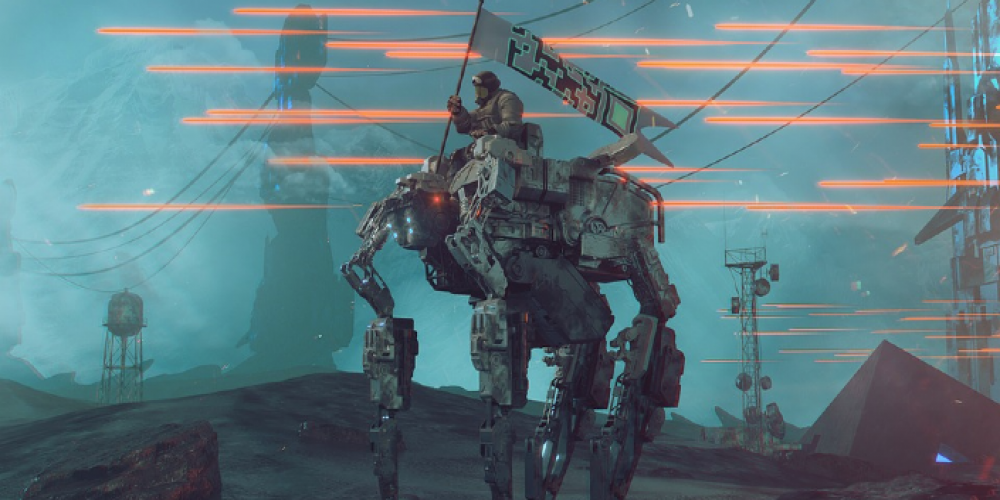 2021-12-15 01:30
Russian game War Robots will have a crossover with Serious Sam
The mobile game War Robots, which was developed and published by the Russian company Pixonic, will be a crossover with the Serious Sam series.
Sam Stone will join the online robot war action during the festive New Years event. In the video with a first look at the event, Cool Sam tells what weapons will be added to the game.
For example, there will be a reprogrammed combat drone from Mental's army and a cannon called "Cool Nucleon". Also, players can get furs, among which there are a flying Hawk and a reptilian robot.
War Robots is a noteworthy multiplayer action shooter in full 3D, based on dynamic and colorful robot battles. The user can enjoy simple shootouts with robots of different classes and characteristics, fight online rivals or complete a number of classic tasks.
Start your battle by choosing one of the available War Robots. Start the battle online or against computer machines. Look around and look for enemies to spot them first. Try to use the weapons your robot has in the form of machine guns, cannons, rockets and grenades against your opponent. Collect coins and ammunition and do not waste them, as being defenseless will be hard. Aim at vulnerable spots of enemy armored vehicles to immobilize and detonate them. Run around the location and look for the most convenient places for ambushing and organizing defense, which are most often buildings, skeletons of past technology, ruins of houses, hills and mountains.
Take cover and fire from an ambush. Try not to stay in open areas so as not to become easy prey for skilled online users. For destroying opponents, get coins and between fights start upgrading your robot. Buy sets of reinforced missiles and shells, open more powerful rocket launchers and laser turrets, or save up funds for previously unavailable models of military vehicles. Install a mod for a lot of gold and start making a real instrument of death out of a combat vehicle, hanging it with strong armor and powerful weapons, lasers and blasters, devastating homing missiles and bombs.