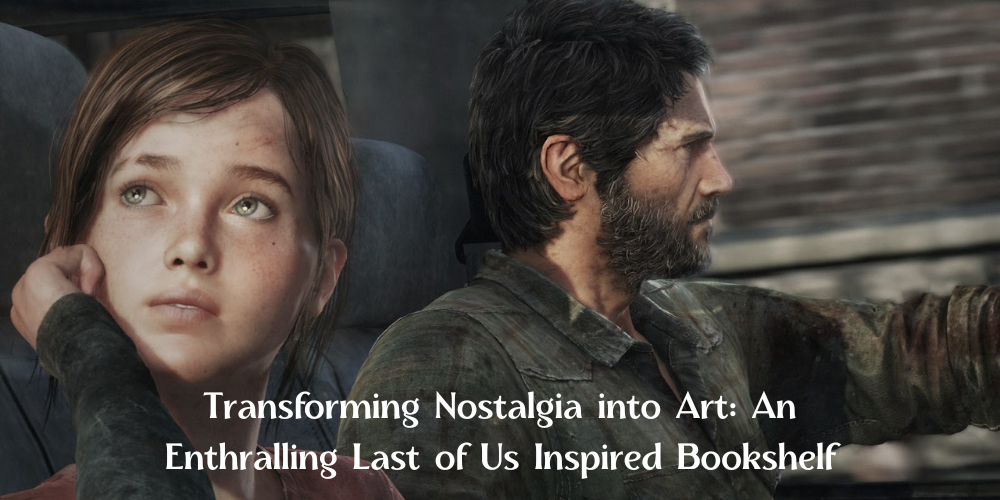 2023-09-04 10:50
Transforming Nostalgia into Art: An Enthralling Last of Us Inspired Bookshelf
A testament to the lasting impact of the highly acclaimed video game "The Last of Us" unfolded as an enthusiastic fan, known by the username LookNooks, channeled their passion for the game into a remarkable piece of art. They ingeniously recreated arguably the most cherished scene of the game into a beautiful bookshelf, saluting the distinctive blend of heart-pounding excitement and unique storytelling of the Naughty Dog title.
" The Last of Us," released in 2013, took the gaming world by storm thanks due to its captivating narrative, profound character relationships, and a fresh perspective on a post-apocalyptic world overrun by Cordyceps-infected cannibals. The deep bond between protagonists Joel and Ellie, one of the game's most defining features, has left a lasting impression on avid fans.
The iconic scene that energized this inspired idea is known fondly amongst fans. It is when Joel and Ellie encounter a group of free-roaming giraffes in Salt Lake City. This much-needed peaceful interlude in the game after a high-intensity chapter symbolizes a breather before the highly anticipated finale. This emotionally charged moment of hope and freedom is the centerpiece of LookNooks' impressive work.
The detailed diorama bookshelf beautifully portrays the giraffe scene with exquisite finesse. Crafted with the giraffe peeking into a building, the bookshelf also contains logos of "The Last of Us" and the "Fireflies," making it a veritable homage to the game. Photos of this spectacular creation were shared on Reddit and received with much admiration by the game's enthusiastic fanbase. The artist's execution is so immersive that one fan marveled at how it felt like "looking into another world."
This labor of love pays tribute to a game that has gripped its fans in profound ways over the years. Much like the giraffe scene that served as a distinct moment of tranquility in the midst of chaos, the bookshelf stands as a reflection of the therapeutic power of art in complex times. Moreover, with the success of the HBO series adaptation and anticipation for new game releases, "The Last of Us" continues to be a wellspring of inspiration for its devoted fans, continually reminding us of the impressively expansive and immersive world Naughty Dog has created.