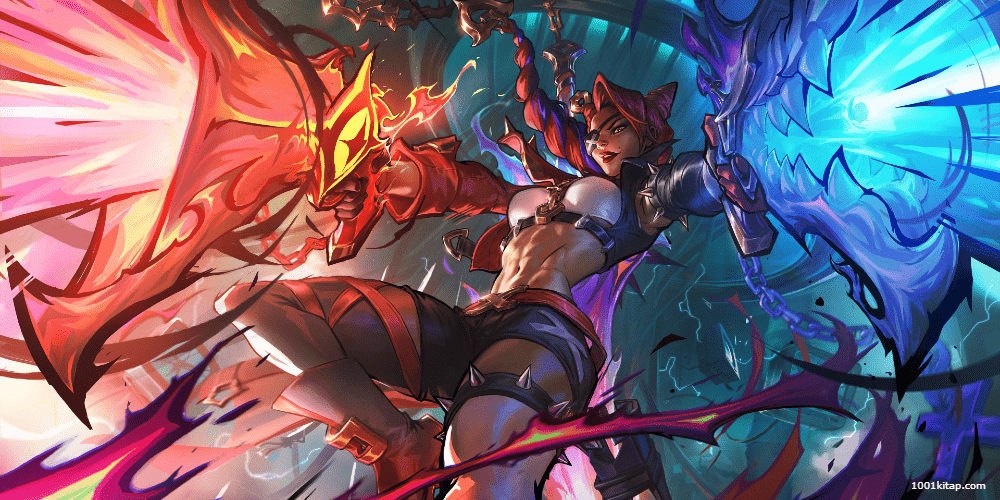 2023-06-29 09:00
New Ultimate-Tier Skin 'Soul Fighter Samira' Sparks Controversy Among League of Legends Fans
'Soul Fighter Samira', the new addition to the League of Legends roster of Ultimate-tier skins, has been officially revealed by Riot Games Senior VFX Artist Sirhaian through a series of gameplay animation videos. These much-anticipated visuals were welcomed by a flurry of reactions from the gaming community. However, instead of being overwhelmingly positive, the unveiling has triggered a controversy surrounding the skin's classification and status.
While the skin showcase features a visually stunning combination of animations and effects, some players have cast doubt on whether the re-design justifies the skin's identity as an Ultimate-tier skin. Ultimate-tier skins are ordinarily recognized for their exceptional quality and innovative design, standing head and shoulders above their counterparts. However, 'Soul Fighter Samira' has come under scrutiny for not meeting these high expectations.
A disgruntled fan of the game invoked a previous developer post as a benchmark for complaint, viewing the latest release as falling short of the "boundary-breaking standards" stringently adhered to by preceding Ultimate skins. This perspective reflects a disgruntlement within the community, stemming from perceived inconsistencies in quality and a breach of established standards.
Beyond this, other players have highlighted how several special features packaging the skin have originated from past Legendary skins, further inflaming the debate. This recycling of features has led some players to question the genuine novelty and exclusivity of the 'Soul Fighter Samira' skin, casting a shadow on its classification as an Ultimate-tier skin.
Over its decade and a half existence, League of Legends has unveiled thousands of purchasable skins. These skins, which are used to modify the appearance and some aesthetics of its vast selection of playable characters, have become a critical part of the game's allure. Each update typically brings new skins to the table, boasting unique designs, eye-catching visual effects, and, occasionally, fresh voice lines.
In conclusion, the unveiling of 'Soul Fighter Samira' has become a flashpoint in the community, stirring a debate on the standards and quality of League of Legends Ultimate skins. The feedback from their player base may prompt Riot Games to carefully inspect their game design strategies moving forward to continue providing satisfactory experiences to their dedicated fans.