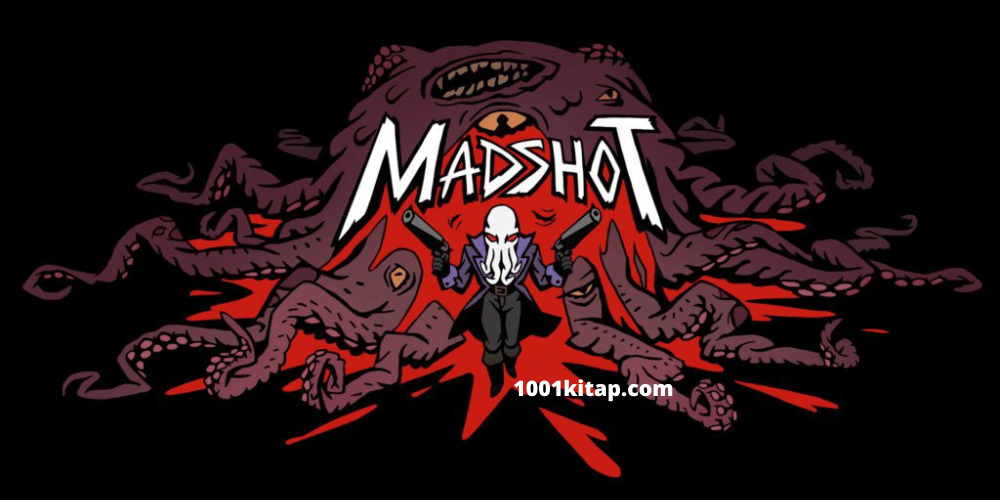 2023-07-20 07:35
Exciting New Rogue-lite Shooter Madshot Hits Steam and Nintendo Switch
Fans of Rogue-lite games are in for a treat today, as the fast-paced, thrilling, and mesmerizing Madshot has launched its v1.0 release on both Steam and Nintendo Switch. Overflow, the developer behind Madshot, invites players to step into the shoes of an occult researcher whose curiosity has unleashed terrifying Eldritch horrors. Madshot promises a unique blend of acrobatic action and heart-stopping battles as players leap, dodge, and blast their way through ever-changing levels.
What sets Madshot apart from the usual Rogue-lite offerings is its strong emphasis on acrobatics. Players will find their characters flipping and twirling across levels, adding a layer of grace and depth to the game's atmosphere. A standout feature is the unique ability to use a character's Eldritch tentacles to traverse the ruins and walls ─ a touch of Lovecraftian charm that lends a distinctive edge to the gameplay.
Overflow promises variety and a constant level of excitement, with over 50 types of enemies to encounter. Each level is brimming with unique bosses that will test your skills and strategy, making Madshot an endlessly engaging game experience. Not to mention, the vast array of weapons and hundreds of upgrades ensure that no player will ever feel underpowered when facing the monstrous foes they've inadvertently unleashed.
The allure of Rogue-lite games often lies in their unpredictability, and Madshot fully delivers on this expectation. Thanks to the dynamically generated levels, players will never experience the same game twice. This randomization ensures a fresh and exciting experience with each playthrough, keeping the game consistently challenging and engaging.
In conclusion, Madshot is a fresh take on the Rogue-lite genre. With its focus on acrobatics, a diverse array of enemies, and vast weaponry, it promises to take players on thrilling explorations through a harrowing world filled with Eldritch horrors. The unpredictability of each game, ensured by procedurally generated levels, ensures that Madshot will remain an exciting and challenging game experience, one that deserves a spot in every Rogue-lite fan's collection.