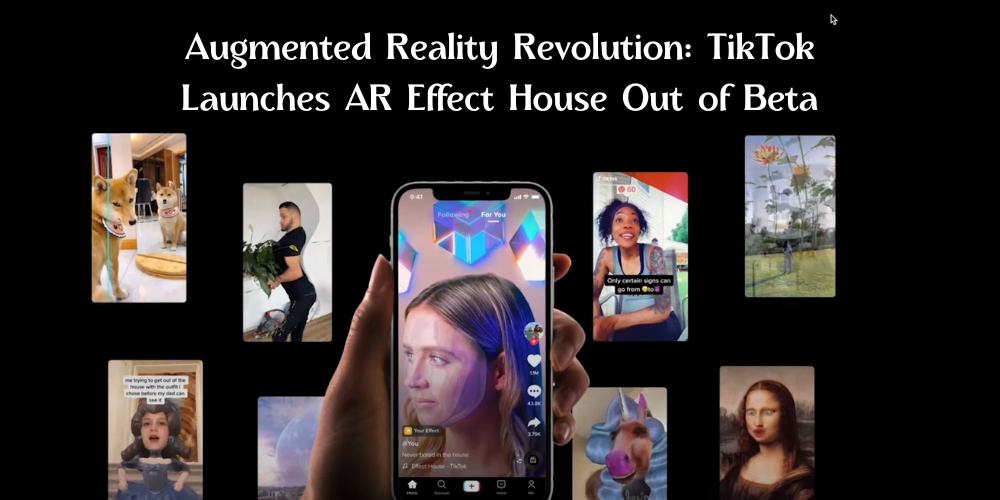 2023-09-03 08:40
Augmented Reality Revolution: TikTok Launches AR Effect House Out of Beta
With augmented reality (AR) technology gaining momentum, TikTok is making headway with its AR Effect House. Ushering a new era of creativity on its platform, this AR studio for creators has officially stepped out of its beta phase. Parallel to similar platforms like Snapchat's Lens Studio and Meta's Spark AR, TikTok's Effect House empowers creators to construct their own AR effects, a testament to the app's commitment to innovation.
The Effect House has a rich array of templates and tools, simplifying the processes for creators to design unique and engaging AR effects. With its initial launch to selected developers in 2021, the platform was integrated as an in-app tool. It later evolved into a separate, advanced platform, now enabling wider use by creators. This move amplifies TikTok's potential to leverage trending AR advancements, enriching user experience with a range of diverse effects.
Since the arrival of version 1.0, Effect House has seen an enthusiastic response, with its content inspiring over 21 billion videos globally. Garnering an overwhelming 8.6 trillion views worldwide, the Discord community boasts a whopping 400,000 members. This impressive reach reveals a great potential for creators who want to explore augmented reality and be part of paving the way for the future of digital content creation.
Enhancing its platform, TikTok has introduced over 20 new elements to Effect House. Creators can now work with generative effects, media texture tools, expanded asset libraries, and much more. Not only does this enhancement provide innovative resources, but it also offers pathways for creators to earn through their AR creations, thanks to its New Creator Bonus, its $6 million Effect Creator Rewards program, and Branded Effect Closed Beta.
As the roadmap for AR technology continues to evolve, platforms like TikTok's Effect House are crucial in defining the advancements in the field. While the future of AR-enabled glasses and digital overlays may seem distant, continuous innovations in creating immersive, three-dimensional digital elements pave the way for this vision. By empowering creators to explore and expand in AR, TikTok serves as a robust platform ready to shape the future of digital content sharing. This step not only caters to the current demand for AR content but also builds robust foundations for enduring success in the virtual world.